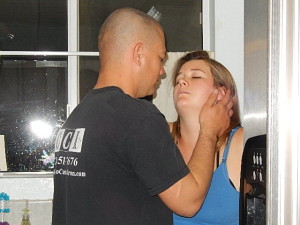 We found Quincy at the start of our second trimester with our first pregnancy. We first heard about home-birthing options after stumbling on a movie called "The Business of Being Born." After further research, we decided it was an option we wanted to explore. Quincy sat down with us and answered all of our questions during her free consultation. I felt even more comfortable with her than I had with anyone in our original OBGYN office. She gently offered us her expert opinion but I always felt like ultimately any decision regarding my, or my infants care, was in my hands.
She offered all the same testing and treatments throughout pregnancy that traditional Obstetricians provide but instead of it being "standard procedure" she gave us all the information needed in order for us to decide which route we wanted to take.
Once labor began, she continued to monitor my condition and came as soon as I asked for her presence. She and her wonderful assistant, Karen Dobbins, allowed me to labor how I wanted with minimal intervention. All the while staying alert and monitoring my condition in a non-invasive way. I felt so comfortable being in my own environment and allowing my body to do what it was made to do. I felt 100% comfortable with all the safety measures that were in place.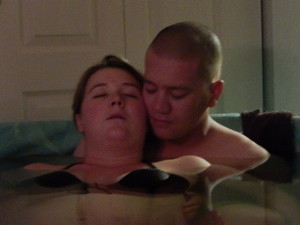 My son was born at 11:43 p.m. as happy and healthy as can be. Quincy and her team stayed for a couple more hours to monitor both my and the newborns condition. She came to check on us the following day and assisted with nursing. She was there as much as we needed her to be but only upon our request, which was phenomenal.
I am currently expecting with our second child and there was absolutely no question that we would use Quincy again. She will be delivering our next little one into the world and I wouldn't have it any other way.
So many people have poor hospital birth experiences. I truly enjoyed my birth experience. It was something that I will always remember as being magical and an experience that we are looking forward to the the second time around. I highly recommend her services to anyone who is considering having a home-birth experience.
The Carpenter Family