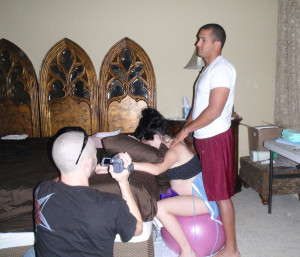 In 2011 after one too many hospital stays for unpleasant reasons my husband and I desired to bring our first child into the world in a more peaceful place, our home. Little did we know we would take the home birth journey again 3 times within 3 years with Quincy.
Quincy has been so much more than simply providing medical care. She guided me through my pregnancies nurturing me, so I could nurture my children. She provided love and care unique to our family. Every pregnancy and birth has been unique but so beautiful in their own way.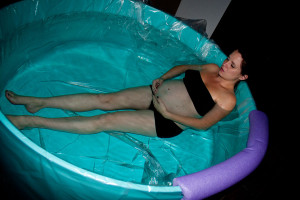 My first pregnancy was flawless, as perfect as you could expect. I was very thankful for the path I had chosen around 41 weeks when I would normally be induced with intense medication. Instead Quincy offered me the option of natural remedies that help kick start labor. My 14 hour labor was pretty typical for a first time mother. My daughter had gotten stuck for much of my labor causing a few unexpected heart decelerations that Quincy and her team guided me through keeping our safety as the most important priority. She guided me through the pain, fatigue and safety concerns.
Our London Grace entered the world without breathing for 3 minutes and 47 seconds. With their training, equipment and faith Quincy and team were able to resuscitate our little girl. I'm so thankful that these midwives are trained and confident for the situation you never think will happen to you. My whole family was so blessed by the experience we had. I was so sad at my 6 week appointment that I wouldn't be seeing Quincy so often. Little did we know we would be seeing her more than we ever imagined.
A few months later, Surprise I was pregnant again! I wanted nothing other than a home birth again and even after the life saving measures that had to be used with our daughter, my husband and I couldn't imagine trusting anyone but Quincy with our second pregnancy and birth. We call Roman our fast and furious birth! I went to bed at 37 weeks with zero indication of labor and woke up an hour later in labor ready to give birth! After an hour of trying to convince my husband this was really it the team leapt into action! Two hours after I woke up I was finally able to get into the warm birthing tub and every pain and contraction disappeared. With fear of false labor in my mind I asked Quincy to check me. She calmly replied from the other side of the room "I can see his head from over here so you are welcome to push whenever you feel like it".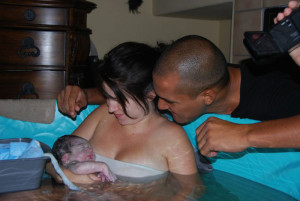 An hour and A few pushes later and our son was in my arms. I was able to deliver in the birthing pool, catch him myself and brought him to my chest. Within a short time while still in the pool he found my breast on his own and began to nurse. Another beautiful blessing and a dream labor!
I never would have imagined 7 months later I would be back in Quincy's care expecting our third child. With a baby and toddler to care for my third pregnancy wasn't so smooth. She helped me get some additional testing and supplementation that I needed. I appreciate her ability to adapt to each situation we have brought before her.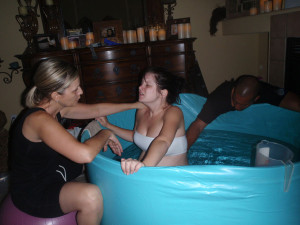 At 41 weeks we gave labor a little natural kick start again. This labor was very slow paced, to relaxing and was on a path very different then the other two. Quincy helped guide me to try different things to keep labor active. After 10 hours with several hour long breaks in between our son Windsor was born. I was anemic and started losing a lot of blood immediately following his birth so Quincy administered pitocin to protect me from hemorrhaging.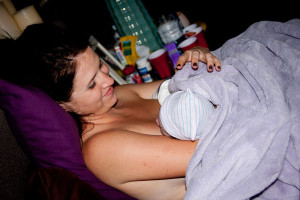 Through 3 unique birthing experiences I couldn't be more thankful for the care we received by Quincy and her team. Our children all love and adore her just as much as we do!