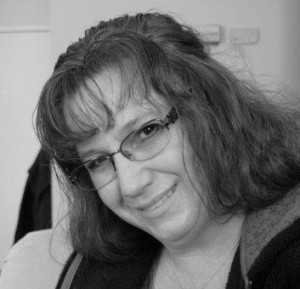 Quincy is married to Brandon and they have 6 children, Bryan, Joshua, Cassidy, Isaiah, Elijah and Eden. Their home is in Yucca Valley, CA.
Each birth was very different, leading a little farther down the path of midwifery. Her first birth was as a teenager, even at that young age she know she wanted an intervention free birth. After a long hard labor, she gave birth with the assistance of forceps. Her second birth was rushed and ended in an unnecessary cesarean section. During her 3rd pregnancy, she was seeking a Vaginal Birth After Cesarean section. During her labor, there were some complications due to the baby having an un-diagnosed chromosome disorder called Trisomy 18. An emergency c/section was performed.
That baby, Cassidy passed away after several hours due to Trisomy 18.
It was that birth that lead Quincy into serving women during childbirth. She became a Certified Doula through DONA in 1996. She did have 2 VBAC's in the following years but it was not without stress and pressure from attending OB's in the hospital setting. Her last birth was a wonderful home/water birth with a wonderful, caring midwife named Karen Baker. That was the care and compassion she had been looking for all those years.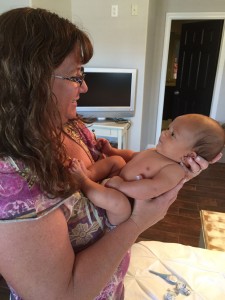 Because of the expert midwifery care she received, Quincy enrolled in National College of Midwifery 2007. She graduated from National College of Midwifery in Aug. 2010. She worked under the supervision of Karen Baker, LM to complete her requirements to sit for the California Licensing exam in 2010. She received her CA State Midwifery License in November 2010.
Quincy is devoted to preserving the art of midwifery and looks forward to serving women and babies for a better future of childbearing.